Lots of people are looking for healthy summer foods and snacks. Here are some ideas and some tried and true favorites we'll be having at my house...
Pudding Pops. Take one box of instant pudding (3.9 size) and whisk with 2 cups of milk. Pour into paper cups. Cover with tin foil. Insert a stick in the middle and freeze. Peel away paper cup to enjoy the frozen treat. Some variations to try: layering different flavors of pudding, or adding fruit, nuts, marshmallows or whipped cream.
Ice cream sandwiches. 2 tablespoons of light Cool Whip, sandwiched between 2 chocolate graham crackers halves. Another variation: stir some pudding mix in your cool whip and sandwich between plain graham crackers, or try mixing cheesecake pudding and strawberries and sandwiching between graham crackers for a "cheesecake" ice cream sandwich.
Spinach salad. I'm not crazy about spinach. I like it, but I don't love eating it with salad. I like to mix some spinach with light or creamy style vanilla yogurt, add sliced strawberries and sprinkle with some poppy seeds (or chia seeds if you have them).
(photo from Martha's website)
Tofu chocolate pudding. I love, love, love me some tofu chocolate pudding. Here is a recipe from Chef in You. This is very similar to a recipe I've used in the past. I do not like any of the recipes that use cocoa powder and maple syrup. I find using real chocolate chips gives it a better flavor, but I usually have to add my own sweetener. Try it for yourself. If you don't like it as is, consider adding some sugar, or whatever sweetener you're using. Just remember, this needs to sit in the refrigerator. Any sugar you add will need time to dissolve and will do so in the fridge, giving you a smooth finish and a sweeter flavor. http://chefinyou.com/2011/03/tofu-chocolate-pudding/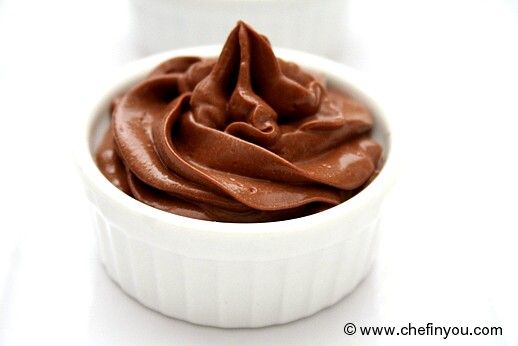 Fruit salad. There are a hundred different ways to make fruit salad, but this is my absolute favorite. Take a 20 oz can of pineapple chunks and strain, reserving juice. Mix the juice with a 3 ½ package of vanilla pudding (I've only used regular, but I'm sure you could use sugar free) until fully mixed and thickened. Add the pineapple and rest of fruit. Any fruit can be used, when out of season, a can of fruit cocktail and a can of mandarin oranges works nice. Some other really great fruits to use during the season for this are blueberries, strawberries, raspberries, pineapple, grapes, cherries and bananas. If you choose to use bananas, add them before serving. However, I find that bananas tend to get soft and brown so I don't recommend them if you are anticipating leftovers. To make it extra fun, try cutting your fruit into fun shapes with cookie cutters.
PB & J roll ups. My mom made these for me as a child. Take a piece of bread, cut off the crusts and roll flat with a rolling pin until evenly flattened (this is a great way to get the kids to help). Spread on a small about of peanut butter (use less than half of what you would normally use for a pb&j-trust me), and leave a small strip on the edge free of PB. Then add jelly or jam on top of the peanut butter. Then roll from the "messy" edge towards the strip you left free. Press lightly to make it stick. Then slice into pinwheels. Some other suggestions for toppings: pb and nutella, nutella and raspberry jam, or a slice of cheese and some meat.
Fruit Skewers. Slide Fruit onto wooden skewers. Serve with dip of your choice. Some excellent choices are fruit dip found in the deli at your grocery store, strawberry yogurt, caramel (usually kept near the apples), marshmallow fluff, or use my recipe for chocolate fluff.
Bumps on a log. Fill the inside of a celery stick with peanut butter, add some raisins and it's bumps on a log. Or ants on a log if that won't bother your kids.
Chocolate Fruit Dip. Light cool whip, mixed with instant hot chocolate mix. I think I use 3-5 per container. Whip together and let sit for 1 hr in refrigerator. Eat with sliced fruit or fruit skewers.
Prepackage Yogurt and Granola or Fruit and Nuts bought in bulk for ready to go snacks. I love Laughing Cow Cheese wedges with some crackers. Light cheese sticks light up my life.
Be sure you get out and pick up the great many local fruits and vegetables in your area. In my area, we have many places that do Pick Your Own and we'll be heading out for Strawberries, and blueberries later in the season.