'Tis the Season to be Jolly!!
Or something...
I'll admit that even though I KNOW the holidays aren't supposed to be about materialism, I still get a little Grinchy when I don't know what to get someone or where to get something good. So here are
my
gift ideas and website recommendations for Christmas 2014.
Custom Jigsaw Puzzles
A great gift for the puzzle person in your family because chances are, they've never put together a puzzle created from their own family photo, pet photo or a picture from that last great vacation.
PortraitPuzzles.com
will take your favorite photo and turn it into a custom jigsaw puzzle or use your own design image to create a quality, custom puzzle made to last.
Puzzles range in size from 16" x 10" to huge floor puzzles. Price varies according to size and number of pieces, but start as low as $27.99. They also offer $5.00 Economy shipping within the continental United States as well as shipping to Canada and Australia. Definitely worth looking into if you have a puzzle lover in the family.
The great part is that they are a small business, so you're supporting a small business owner by purchasing from them. Plus, More Than Cheese and Beer readers can use code
PPORDER06
for $2.00 off their order!
Birchbox
I have been a
Birchbox
member for over a year now and I am still in LOVE. Every month I get a box full of goodies for $10.
You can read my reviews here
. They offer three options for gifting starting at $30.00 for 3 months. Birchbox is also now shipping to Canada!
I think it is a great gift option for anyone who likes to experiment with products, a teenager who might be new to beauty products and wants to try new things, or anyone who might like a once a month pick-me-up. This is what I'm getting MYSELF this year!
Purchase a Birchbox Gift Here
.
Jamberry Nails
I will admit, I am a
new
Jamberry fan. I'd first seen them a little over a year ago and was sent a sample from an incredibly nice Jamberry Consultant who sent me a few in the mail to try. While I love the application and the patterns Jamberry was selling at the time, unfortunately the nail shields just didn't last for me. Whether it was my job at the time or the application, I'm not sure but I wasn't thrilled enough to even consider ordering them because my manicure lasted one day.
Since then, however, Jamberry has apparently re-done the nail shields and I was graciously sent another sample by fellow blogger and
Jamberry Consultant Anna-May Jeffries
. I can now see why everyone is so in love with them! The Fall/Winter catalog is incredible and they are currently Buy 3, Get 1 Free! So you could use them as stocking stuffers, or get a bunch for one person.
They also have the "Nail Art Studio" where you can create your Jamberry Nails with your images! How cool is that?!?!
To Order:
Jamberry by Anna-May
For Specials and Promos follow
Anna-May on Facebook.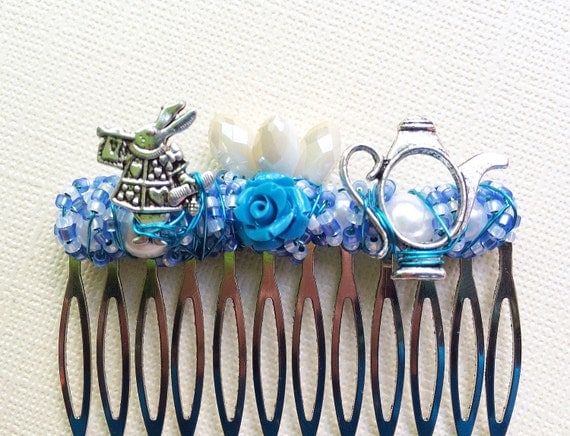 Penny Jules
I love
Penny Jules
! Heather's designs are inspired, creative, super cute, and won't break the bank. She has everything from Doctor Who inspired jewelry to Day of the Dead Skull earrings. She even has Disney Princess inspired jewelry and hair combs, which I love because she incorporates wonderful little details and they're suitable for Princess fans of all ages.
I'll be buying some things from Penny Jules for the people on my list for sure!
Mommy Needs Wine, Not Whine Mugs
She's hot. She blogs. She writes rude things on tea cups. I've gotten so many wonderful things and given away so many wonderful things from this lady, I can't even begin to tell you! She ships Priority Mail, the mugs are more than reasonably priced especially considering she hand-paints them all in her kitchen while drinking Sauvignon Blanc.
If you're looking for formal tea sets with "Whore", "Slut" or some other obscenity written on it... she's your girl! She's also been known to crank out humping stick figure mugs and draw dicks on the bottom of coffee cups by request.
To get your own Mommy Needs Wine, Not Whine Gift
check her out on Facebook
.
Her latest stroke of genius? This amazing Inigo Montoya mug. I love it.
Get Your Mug On Here.
The Original BeautyBlender
I got one for myself, I wrote t
he review
. I stand behind the Original BeautyBlender as a great gift because I think gifts should be useful, or something someone might want but not necessarily want to spend the money for which makes the $20 BeautyBlender an awesome gift. If you're not a Birchbox member, you can also find the
BeautyBlender on Amazon for $16.99
.
PartyLite
I don't care what anyone says... candles make the world a happier place. I am in love with PartyLite's ScentGlow Warmers. This might be the year I stock up on ALL THE THINGS. You can order from Jimmy at PartyLite.
AND... they are having a 12 Days of Christmas Sale through the 12th!!
Coastal Scents Revealed 2 Palette

($19.95 on Birchbox)

Another

Birchbox

find, this palette is one of my favorites. It has a variety of earthy and awesome colors and I have yet to meet anyone who can't find at least one color they like in this palette. You can

find it on Birchbox

or

on Amazon.com
I am in love with
Anti-Clothes t-shirts
. $5.00 a shirt and I've found at least six shirts I want to order for someone in my family (aka my brother), myself and a couple of my friends. You can't beat the price and a $50 order gets free shipping. I don't think I will have any problems spending $50 on this site.
Stupid.com
Need a gag gift? Something involving bacon? An ugly sweater? Fake barf, poop or hairballs? Something with zombies or unicorns? Grumpy cat, Doctor Who, Star Wars or Superhero merchandise? I know... you think I'm joking, but I'm not. If is it stupid or just kinda weird you can find it at Stupid.com. There is no limit to the stupid awesomeness on this site whether it is a gag gift, a white elephant gift for the in-laws you hate, or just something a little different...you can find it here. I've ordered from them many times before and while the site is stupid, the customer service isn't.
Check out the Stupid here
.
Julep
It's good to be a Maven! I've been a Julep Maven for a year and I love it because mavens get first access to new colors and products, and special discounts! Boxes come with $40 of product for just $20/month. Definitely a good gift for a nail polish connoisseur, not to mention... their Mint Condition Pedi Creme is the best, their Glycolic Hand Scrub will keep your digits soft, and their Oxygen Treatment line has given me the best nails I've ever had (even getting complimented by nail technicians).
The Honest Company
Oh, Jessica Alba, you're doing something right! Even though Target now carries some of
The Honest Company
's products, I'm still receiving bundles because I save money on the items I'm buying and using.
Read my Honest Company Review
. They have an awesome collection of Gifts like the Baby Arrival Gift set, the Mini Diaper Cakes, Bath Time Sets, and you can always give an Essential Gifts Bundle which contains a full month's supply of natural, non-toxic personal care & home cleaning essentials. It would be an awesome gift for anyone interested in natural, non-toxic products!
Alibris: Books, Music, & Movies
Alibris is one of my favorite book, music and movie sites EVER. They sell both new and used from retailers all over the United States. I have had many great experiences with them. I once used
Alibris
to find I book I was told would be $100+ because it was out of print. Not only did I get a SIGNED copy, but it was a copy the author had written notes in and gifted to a friend which made it even more special to the person I gave it to...the excitement and joy was priceless. He thought I paid a fortune, I really paid a little over $30.00. Definitely worth checking out for hard to find titles, signed titles, collector worthy books, or if you are just looking for quality, used alternatives to buying new books.
HipsandCurves.com
(NSFW) One of my favorite lingerie websites with items ranging from "Ooh" to "Ooh la la!" and some of the best prices and size options I've seen anywhere. I've ordered from them in the past and been very happy. If you're going to get your ho ho ho on, I hope you check them out.
Toy4pleasure.com
(NSFW) Want to make it more XXX than sexy this Christmas? This is the site. The best selection of...ahem, "adult accessories" whether you are shopping for yourself, your significant other, or someone else. Stuff for men, women, and couples, as well as gag gifts, costumes, books, and lotions & potions. These are the best prices I've seen on and offline. Shipping is fast, packaging and billing is discrete and you get a free gift with your order. This is the site if you're looking to jingle your bells this holiday season!
Well, that's it. That is everywhere I'm shopping this year, I think. If you can't find a gift for someone on this list, maybe they don't deserve a gift from you.