If you like More Than Cheese and Beer and are a blogger or a company looking to see your name featured I'm more than happy to talk about it with you! I've been blogging since 2013 and always looking for opportunities to expand as well as support other writers, artists, and
crazy
eccentric people.
It is important to me to share things that I personally enjoy and believe my readers will enjoy too. If you think you have a blog or are a brand that my followers would love, please contact me at morethancheeseandbeer@gmail.com
I am happy to discuss all of the following:
Advertising of your product or blog
A product you'd like reviewed
Giveaway you'd like me to host or promote
Guest Posting or being a Featured Blogger for Friday Feats & Fails
Creation of text or photo banners (for a negotiated rate)
Anything else (or if you just want to compliment me and send me greeting cards)
For any of the above, just shoot me an e-mail.
Here's where you can find me: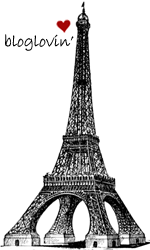 Also, I LOVE mail!!! Want to send me some?!?!

My Address is:


Ashley @
More Than Cheese and Beer
P.O. Box 653
La Crosse, WI 54601